Our Programs Register Classroom Resources Email Us
720 Marsh Rd, Wilmington [map it]
Ages 3-5 Preschool + Before & After School Care

Our Directors:
Ann Barlow, Business Administrator
Emily Kirchner, Education Administrator
Contact Us:
Phone: 302-764-8624
Email Us
Like us on Facebook
INFO & NEWS:
WE'RE HERE FOR YOUR FAMILY!

We have Preschool and School Age Child Care still available this Fall. Email or call today for further information and a tour of our bright welcoming facility!
Welcome to Faith Preschool and Child Care. We are a Christian preschool and child care program for children ages three to five years of age. We offer Before Care and After Care to school age students that attend Carrcroft, Mt. Pleasant and Claymont Elementary Schools.
Take a moment to view our video which offers a tour and information about our curriculum, facility, routines and activities. We offer in-person tours, which can be scheduled by emailing the preschool office at or calling (302) 764-8624.
During the summer months, we have a Summer Camp with weekly themes and active outdoor play. Our year-round hours of operation are from 7:15 AM to 5:45 PM. Registration forms for the 2023/2024 school year are still available.
We would love to introduce you to Faith Preschool and Child Care. Let us help your family with quality care in a loving and supportive community. We hope to see you soon!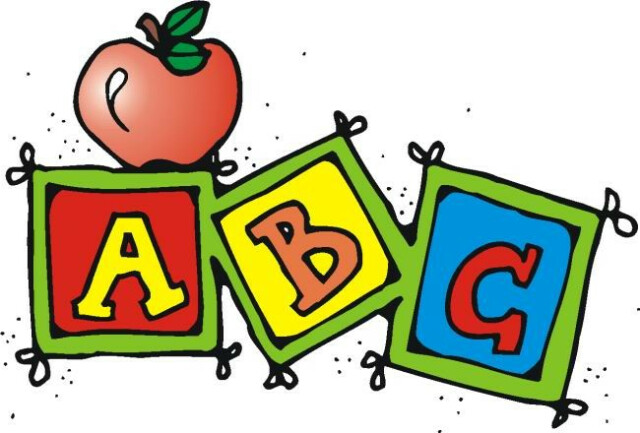 Our Program
The purpose of Faith Preschool and Child Care is to provide programs that educate and care for the children entrusted to us within a loving and nurturing environment. We believe that children are gifts from God and are created in His image -- creative, imaginative, emotional, intellectual and spiritual beings.
We focus on the individual needs of each child while providing a variety of experiences that will help develop the whole child. Emphasis on foundational Biblical values is an integral part of all our programs. We believe that we are entrusted to train the children in our care to reach their God-given potential with excellence by teaching them to be responsible, moral, caring and compassionate friends. Social, emotional and academic growth are vital components of our curriculum standards. Children are admitted without regard to gender, race, national origin, or religion.
Little Learners (3 yrs old)
Leap into learning with our three-year-old program. This program offers a developmentally appropriate and hands-on learning environment for your little one. Our classroom is an open nurturing environment for your little learner to come and explore. An important aspect of our program is to allow the opportunity for your child to develop socially, emotionally, and cognitively in the classroom. Another important aspect of our curriculum is developing their fine & gross motor skills and language development The children have time to join together in circle time for Bible lessons and to continue to build on their learning foundation.
The little learners' classroom offers, Writing & Language, Reading, Building blocks, Manipulative Science, Arts & Crafts, Social Studies, Math, Dramatic Play, Weekly Specials - Chapel, Spanish, Music and Gym Class.
Faithful Fours (4 yrs old)
Come join the adventure in our fours program. This structured program allows your child to grow and learn in the foundations of learning to prepare them for kindergarten and beyond. Our program allows your child a hands-on environment to help your child learn and grow. We want your child to become an active learner here at Faith. The curriculum that is provided in this program meets the needs of your child through developmentally appropriate practices. We focus on their cognitive, social & emotional, physical and spiritual development. Our monthly curriculum offers thematic units, literature, whole language & phonics, music, science, social studies, and math. Our program offers Bible lessons and a weekly chapel. The children learn about the Lord through Bible stories, music and prayer. Their social interactions are enhanced by working on conflict resolution and learning that the Bible teaches us "Be kind and compassionate, forgiving each other just as in Christ, God forgave you." (Ephesians 4:32) The children develop the skills they need through their hands-on experience and instructional teaching so they can continue to build on their foundations.
Our program offers Language & Writing Skills, Literacy Activities, Science & Social Studies, Math & Manipulatives, Art & Music, Positive Social Interaction, Fine & Gross Motor Skill Development, Weekly Specials - Chapel, Spanish, Music & Gym Class.
Before & After School
Our school-age program offers a safe, nurturing and fun place for your child before and after school and during their breaks in school. Our children spend time outside, having a snack, getting started on their homework and meeting new friends during "Club-Time". The activities for school-age children involve Bible themes and lessons, thematic units, games and time to explore their environment with friends during our "Club - Time". Our "Club-Time" emphasizes character building and making the right choices. Our program integrates with Carrcroft Elementary and Mount Pleasant to transport the child from Faith and School. If your child does not attend Carrcroft or Mount Pleasant you are welcome to attend the program if you arrange your own transportation.
Summer Camp
Faith's summer camp is a weekly themed program that runs from the week after the schools close until late August. (We will close one week at the end of summer before school starts in order to prepare for the new school year.) Registration for our summer camp is separate from the registration for the school year program. Information is sent out in February of each year. Please call the school office at (302) 764-8624 if you would like information sent to you. Faith's Summer Camp offers weekly themes, field trips, arts & crafts, Bible lessons, Vacation Bible School, outside & water activities, air-conditioned rooms, full-sized gym, State Licensed program, staff is first aid & CPR certified, and much more... The hours are 7:15 a.m. - 5:45 p.m.