OUR STAFF
Church Office - (302) 764-8615 |
our office hours are 9am-4pm Tuesday through Thursday

Kevin Koslowsky, Senior Pastor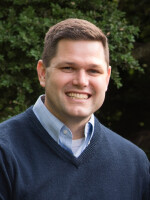 Kevin Koslowsky, Senior Pastor, has served on the pastoral staff at Faith since 2002 and as Senior Pastor since 2012. Kevin earned a PhD in preaching and a ThM in apologetics at The Southern Baptist Theological Seminary, and he delights to make the gospel known through Christ-centered preaching. He received his MDiv degree from Westminster Theological Seminary. Kevin previously served as the Director of Christian Education at Stewartstown Presbyterian Church where he launched adult small group Bible studies and initiated an interactive children's Sunday School program. From 2002 to 2012 Kevin led the youth and children's ministries here at Faith Church. Along with his passion for sharing the gospel through ministry, Kevin enjoys collecting stories, wandering museums, strumming on the guitar, and playing ice hockey in a recreational league. Kevin married his high school sweetheart Laura in 1999, and the Lord has given them three children: David, Leah, and Samuel. Contact Kevin at .
Mike Yurik, Associate Pastor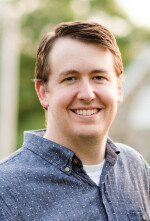 Michael Yurik joined the Faith staff in May 2016 as Assistant Pastor for Youth Ministry and was called by the congregation as Associate Pastor in January 2019. Mike oversees Youth Ministry and Discipleship Ministries. Mike grew up in snowy Rochester, NY and still loves cold winter days. In 7th grade, God captured his heart through the work of a youth group leader. In 8th grade, he felt a call to become a pastor and has been following that call ever since. Mike met his wife, Katherine, while attending seminary. They both graduated from Covenant Theological Seminary in 2014, and moved to Delaware to pursue Mike's call to youth ministry. Mike and Katherine both share a deep passion for ministry. They have two young daughters, Claire & Desiree. The Yurik's family mission statement is to shepherd believers towards an authentic, loving, growing relationship with Christ. In his free time Mike enjoys destroying people in board and card games. Katherine enjoys gardening, sports, and craft projects. You can contact Mike at .
Rob Corwin, Pastor of Outreach & Children's Ministries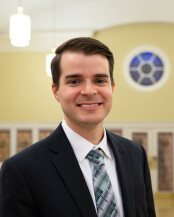 Rob Corwin is the Assistant Pastor of Outreach & Children's Ministries. He joined Faith's staff in June 2019 after graduating from Covenant Theological Seminary in 2018. Rob is originally from Dayton, OH, where he grew up as the fourth of six children. Rob first felt the call to ministry while in high school. He attended Indiana Wesleyan University from 2009-2012, receiving a Youth Ministries degree. He has always had a passion for blending two key aspects of ministry: outreach and family. While attending Indiana Wesleyan, Rob met his wife, Hannah, who was living in Indianapolis teaching through Teach for America. Rob and Hannah immediately hit it off the first time they met, and they were married in 2014. They have three young children: Felicity, Louisa, and Silas. A few of Rob's favorite hobbies are golfing and crafting the best cup of coffee. You can contact Rob at .
Jim Brown, Assistant Pastor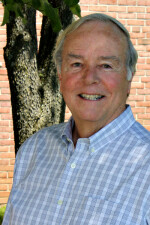 Jim Brown has served on the pastoral staff at Faith since 1985 and currently serves as Assistant Pastor. Jim provides pastoral care and oversees the church facilities. Jim was born in Philadelphia to godly parents, and his parents moved to Mount Holly, NJ when he was in elementary school. Jim graduated from the College of New Jersey with a degree in history after which he pursued his MDiv in South Carolina. He has pastored two churches: one in North Carolina which he and his wife planted, and here at Faith Presbyterian where Jim was Senior Pastor from 1987 to 2012 before he transitioned into his role as part-time Assistant Pastor. He and his wife Pat have two daughters and five grandchildren. Jim and Pat love nurturing people, spreading the gospel, and travel. They have been all over the US and Europe by car, air, rail, and ship. Pat enjoys women's Bible studies and has been a part-time French teacher. Jim is actively engaged in world missionary activities and has served on the Mission to the World Committee, the board that oversees our denomination's missions program. Contact Jim at .
Christie Negley, Church Office Administrator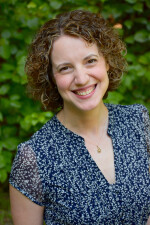 Christie Negley serves as Faith's Office Administrator & Bookkeeper. She prepares worship materials, keeps us organized, and provides a strategic resource for ministry leaders and office visitors. Christie grew up at Faith Church, and after receiving her bachelor's degree at Taylor University, she returned to Delaware in 1999 where she met and married her husband Darrell at Faith soon after. Christie and Darrell have 3 children: Charis, Paige, and Tristan. Christie has taught at our Preschool and serves in our children's ministries at Faith. She oversees our church prayer chain and slides/video team. Christie's office hours are Tuesdays, Wednesdays, & Thursdays, 8:30am-2:30pm.

Christopher Kraus, Director of Traditional Music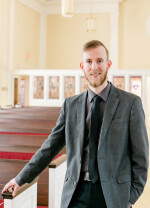 Christopher Kraus grew up at Faith and after pursuing his education in music returned in 2012 to be the Director of Contemporary Worship and the Organist/Pianist for traditional worship. Christopher is a graduate of University of Delaware, and Temple University, with Bachelors and Masters degrees in Music Theory. In 2013, Christopher started Faith's Concert Series under the direction of David Giardiniere. The Faith Concert Series is a collection of sacred, classical, and contemporary music concerts between September and May each academic year. Christopher and his wife, Candice, are parents to one son, Caleb, born in 2015. In 2021 Christopher expanded his responsibilities as Director of Traditional Worship.


Dr. David Giardiniere, Choir Director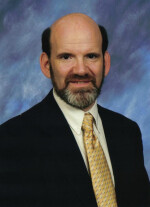 David Giardiniere is a native of Pennsylvania who has been a teacher, conductor, soloist, clinician, adjudicator, composer and arranger. David is a graduate of West Chester University, Northwestern University, and New York University, PhD in Choral Conducting. He also received a diploma for studies done in Siena, Italy. After teaching for 20 years in local Christian schools, he worked at J.W. Pepper & Son as part of the publications review team. He is a member of ASCAP and has more than 40 published compositions, many of which were written for the Chancel Choir at Faith. He joined the staff at Faith Presbyterian Church in 1999 and served as Director of Traditional Worship until the summer of 2021 when he transitioned to Choir Director.
John Giardiniere, Director of Contemporary Music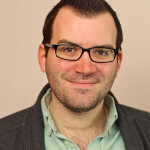 John started attending Faith Church in 1999 when his father became the Music Director. After leaving for a few years to get a degree in Marketing and Music Industry from James Madison University, he found his way back and quickly became heavily involved in Faith's contemporary service where he eventually became Worship Director in 2016. John plays guitar, drums, and sings. He lives in Wilmington with his wife, Kendra, who is also involved in music at Faith.
Ann Barlow, Preschool Co-Director, Business Administrator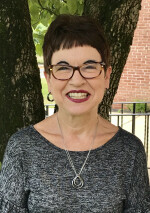 Ann Barlow is a long-time member of Faith Church. She has taught Children's and Women's Sunday School, VBS, Pioneer Clubs, and currently serves on the Women's Ministry Committee and deaconess board. Ann and her husband, Frank, are the parents of 4 sons and 2 daughters. A graduate of West Virginia University with a degree in Journalism, she has taught at Faith Preschool for the past 10 years. As Business Administrator, Ann's goal is to maintain a loving, caring atmosphere for our preschool/daycare families and to promote a gospel-centered environment throughout our programs and activities. You can contact her at . See more about our preschool, kindergarten, or childcare program at faithwilmington.com/school.
Emily Kirchner, Preschool Co-Director, Education Administrator

Emily was born and raised in Pennsylvania. Emily has a bachelor's degree in Elementary Education with a minor in Early Child Hood Education from Millersville University. Emily and her husband have two wonderful children. As Education Administrator, Emily is responsible for curriculum, training, child development, and state requirements for the Center. Emily is also the center's Curriculum Coordinator and preschool teacher. You can contact her at . See more about our preschool, kindergarten, or childcare program at faithwilmington.com/school.
Anna Bird, Outreach & Projects Assistant
Anna serves as Assistant to Pastor Koslowsky in social media, outreach, & special projects. Anna grew up in Newark, DE, holds a business degree from Messiah College, and spent several years working in the corporate world before becoming a stay-at-home mom in 2010. Anna and Nate have 3 children: Samuel, Lydia, & Hannah. Anna teaches 4 and 5 year old Sunday School, teaches Junior Church, co-leads a Friday evening Community Group, and volunteers with Bible Study Fellowship. In her free time, she enjoys cooking, being outside with family, and reading.

Candice Kraus, Ministry Intern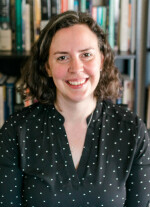 Candice lives in Claymont, Delaware with her husband Christopher, son Caleb, and pup Henry. She is a homeschooling and Suzuki mom who enjoys spending time with her family and reading. Candice is attending Westminster Theological Seminary part-time working towards her MDiv. Her passion is to increase Biblical literacy for those in the church, particularly women and children.