Family Christmas Celebration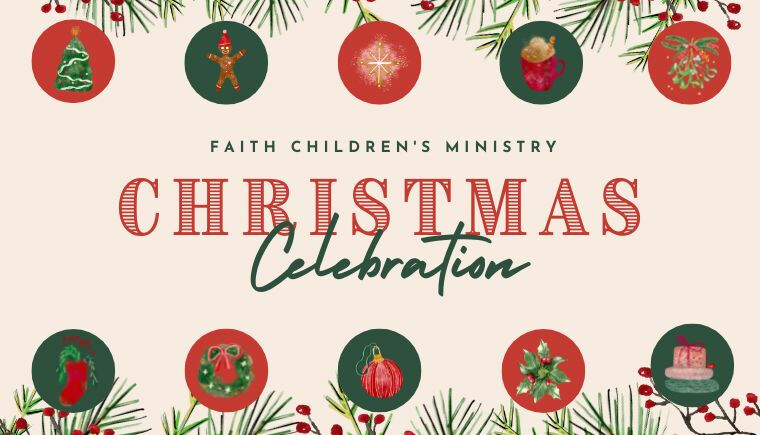 Wednesday, December 14, 2022, 6:00 PM - 7:30 PM
Join us on Wednesday, December 14th from 6:00-7:30 for free food and Christmas activities for the whole family!
Free Food
Come and enjoy free pizza for the whole family!
Christmas Program
We will have a short Christmas program with fun elements for kids, Christmas songs, and a time to hear the Christmas story!
Christmas Cards for Shut-ins
Kids will have the chance to write Christmas cards for those who cannot make it to a Christmas worship service. Let them know you are thinking about them by having your children write them a card!
Cookie Decorating
After the short program, we will have time for decorating Christmas cookies.
Register Now
This event is free. Let us know if you are planning to come by signing up below!