VBS 2021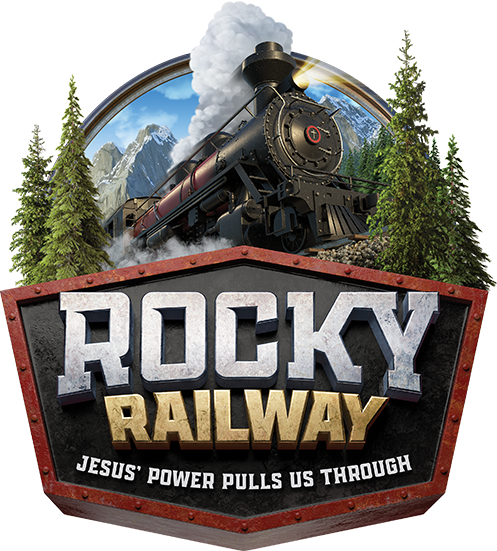 Daily, from 06/21/2021 to 06/25/2021, 9:00 AM - 11:15 AM
Join us for VBS this year from June 21st through 25th as we learn how Jesus' power pulls us through! Spots are limited, so make sure to sign up for email updates to be the first who will be able to register when registration becomes available!
When?
Date: June 21st through 25th
Time: 9:00-11:15 am
Ages?
Ages 4 through going into 6th grade.
What?
We will be using Group's Rocky Railway to learn about how Jesus' power pulls us through!
Stations
Bible
Crafts
Games
Music/Theater
For 1st-6th Grade
To keep children safe and adhere to CDC guidelines, we will prioritize keeping the kids outside when possible and socially distant from other groups. There will be no large group gatherings. Each group will have a size limit and will be composed of 4 individual pods that children will remain in through the week.
For Pre-K and Kindergarten
There will be one class for children age 4 with a limited number of spots as well as a class with limited spots for children who are 5. Each class will remain separated from other groups and classes throughout the whole week. They will be using rooms in the Preschool Wing and then will also have time outside on the playground. And their teachers will be fully vaccinated!
Where?
Faith Presbyterian Church. Check in your children outside at the doors that lead to the gym.
Covid-19 Restrictions & Precautions
Masks will be optional for fully vaccinated volunteers and for children in the preschool classes. For children in VBS crews, masks are required while indoors and optional when they are outdoors. Please stay home if your child has a temperature, cough, difficult breathing, loss of taste or smell, or come into contact with someone who has tested positive for Covid-19.
Our safety measures for children are a reflection of our commitment to creating a safe environment for children in the church.
Rain Plan
If there is rain during any of the days of VBS, we will move all the stations into our largest indoor rooms and continue to keep groups separated from one another.
Cost
FREE!
Email Updates Sign Up
If you'd like to receive email updates with important info about VBS, sign up here:
VBS 2021 Email Updates Sign Up
Registration
Registration opens on May 1st. Spots are limited and will fill quickly, so sign up and invite friends as soon as you can!