Faith Concert Series - Natalie Wilson, Violin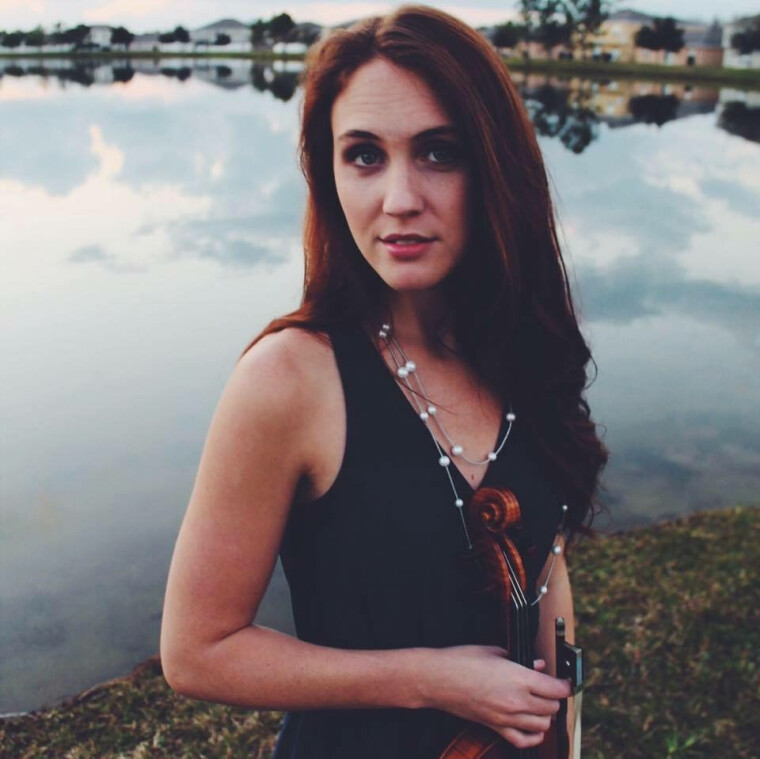 Sunday, March 24, 2019, 4:00 PM - 5:00 PM
Natalie Wilson, Violin
Changing your view of Violin and Classical Music.
Natalie Wilson was born in Newark, Delaware and began studying the violin at age 5. She also studied piano and voice through middle school and high school. In high school she participated in the Philadelphia Youth Orchestra, the Delaware Youth Orchestra and multiple string quartets.
Natalie studied under Xiang Gao, and performed with the Symphony Orchestra, Chamber Orchestra, Opera Pit Orchestra and Chamber Ensembles. As a sophomore, Natalie competed and won the University of Delaware Symphony Orchestra competition. In her senior year she was the Concertmaster and soloist for the University of Delaware Symphony orchestra. Throughout her time as a classical violinist, Natalie has always worked with many other genres.
During high school she helped lead a group of violinists, Culmination, which performed modern hits as well as new arrangements of classical pieces, all while doing choreography at the same time! In college, she started her own band, Caution To The Wind, in which she soloed on violin as well as voice.
After graduating in 2016 with a Bachelor of Music degree in Violin Performance and a minor in Music Management, Natalie auditioned for, and was accepted into, Barrage 8 - a string octet that has been known worldwide to perform "a memorable presentation of music, from many genres and cascading generations, delivered in a way not seen or heard before." She spent a year touring nationwide with Barrage 8 as both a lead violinist and lead vocalist.
Today, Natalie is building relationships with different groups and is working toward touring full time again. Natalie plays and sings at multiple churches, and is a part-time fiddle player for a Nashville based group, Willow Hill, with whom she has played sold out shows and a slot at the world's largest musical festival, Summerfest.
Natalie loves dreaming up new ways to change the world's perception of the violin as a solely classical instrument. She is extremely thankful to have a new husband who supports her dreams and loves listening to her play! To follow Natalie in her musical and life pursuits you can visit her website, nataliegracewilson.com, and her Instagram, @nataliegracew.

Part of our continuing concert series:
http://faithwilmington.com/worship/music/